Google has introduced a new algorithm update that's meant to target a specific type of online content. Here's what that means for content creators and businesses.
Google's "Product Reviews" algorithm update has a lot of implications for review articles/blogs that are meant to compare or review products online. The good news though is that with the new update also comes some information on best practices for just how to create that kind of content. We've decided to unpack it a little here so that businesses can know how to get the best traffic growth.
What exactly is the Google product reviews update, and how does it change the world of product review SEO?
Read on to see what it means for your online marketing strategy.
The Basics of the Google Product Review Algorithm
First announced on Google's Search Central Blog, they explain that the main goal of the new update is to address online product review content and to make sure that the best, most helpful reviews show up in search results.
Their main motivation is to make sure that Google search provides the most accurate, and high-quality content for users that rely on them to research products, make purchases, and navigate through eCommerce decisions.
According to Google the purpose of the product reviews update is to focus on:
"…reviews that share in-depth research, rather than thin content that simply summarizes a bunch of products. That's why we're sharing an improvement to our ranking systems, which we call the product reviews update, that's designed to better reward such content.
"Although this is separate from our regular core updates, the advice that we provide about producing quality content for those is also relevant here. The overall focus is on providing users with content that provides insightful analysis and original research, and is written by experts or enthusiasts who know the topic well."
It is more website-focused, and not just URL-focused. Meaning that it might be more likely to affect websites as a whole, or sections of a site. Google claims the changes to the algorithm are meant for broader "parts of sites, or the site overall."
Since the algorithm is not a core algorithm update. That means it only affects rankings for certain types of content in their search index, so non-reviewing brands and businesses that do not publish "product reviews" will not be affected by this update.
  also gives some extra explanation, that this update will control the SEO rankings of not just regular product reviews, but all types of reviews including service business reviews, single product reviews, product "round-ups," and more.
How Businesses Can Optimize Their Content for the Product Reviews Update
For online business owners, content creators, and marketers, Google has come right out and provided guidance about how to create good content for this product review algorithm update!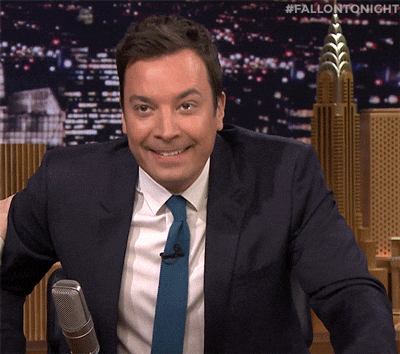 There's no information on how the algorithm works on a technical level, what sort of on-page SEO ranking factors are used as signals, or what sort of writing guidelines for SEO are at play. Obviously, well-known strategies like keyword research, meta-data optimization, and technical SEO are still important, but it's best to approach this update by making sure that content is written for users first and foremost.
Google's goal is to float expert and insightful analysis to the top of search results in favor of thin or vague content. It's meant to promote original research, content written by "experts or enthusiasts" who know the topic well.
Content and Quality Questions That Businesses Can Ask Themselves
In fact, with the announcement of the product reviews update, Google provided 9 questions can marketers use as guidance for their product review SEO. Does your content…
Express expert knowledge about products where appropriate?
Show what the product is like physically, or how it is used, with unique content beyond what's provided by the manufacturer?
Provide quantitative measurements about how a product measures up in various categories of performance?
Explain what sets a product apart from its competitors?
Cover comparable products to consider, or explain which products might be best for certain uses or circumstances?
Discuss the benefits and drawbacks of a particular product, based on research into it?
Describe how a product has evolved from previous models or releases to provide improvements, address issues, or otherwise help users in making a purchase decision?
Identify key decision-making factors for the product's category and how the product performs in those areas? For example, a car review might determine that fuel economy, safety, and handling are key decision-making factors and rate performance in those areas.
Describe key choices in how a product has been designed and their effect on the users beyond what the manufacturer says?
To better optimize content for the Google product reviews update, these questions can help content creators ensure they can meet user needs, and not just provide empty words.
How Content Creators Can Protect Against Negative Impact
What do you do if your site has been negatively impacted by the update?
As is often the case with algorithmic changes, and fluctuations in rankings, there isn't one exact answer. The main thing is to make sure that content is accurate, honest, and is high-quality. That means, that in addition to the trouble-shooting questions above, websites can rely on Google's Search Central documents on steps for building high-quality sites and avoiding algorithmic penalties.
Their advice: focus on delivering the best possible user experience, ask yourself if you'd trust the information presented on your site the way it's presented, avoid duplicate/redundant content. Put yourself in the shoes of your target audience – and then pre-emptively create content that makes their journey through your site as satisfactory as possible.
After that, it might be best to audit the technical SEO of your site, or to get in touch with experts in SEO management to see if under-optimized content could be hurting your website's growth.
It's Not A Core Algorithm Update
The Google product reviews algorithm is not a core update, meaning that it does not affect all rankings/pages in the Google search index.
This means that for many brands, businesses, eCommerce sellers, and publishers there's nothing to worry about. That is unless they also publish reviews, such as in the form of blogs. Other than that – there's no information from Google about what ranking signals are used in the algorithm.
Best-Practices for Product-Related Marketing Content
With this update, Google is reminding business across the web about the number one rule: content is king! That means high-quality, user-focused content across your total digital-marketing campaign.
Here's what brands need for SEO-rich content:
Providing product information for shoppers is still as important as ever. Google relies on accurate and trusted product data to precisely identify products that are available for shoppers – that means elements like SKU numbers or GTIN information.
Clear information.
Exact product names.
High-quality photos
Be careful with sponsored content. Don't rely on sponsored content to give/get backlinks. Website owners can notify Google about sponsored content by using the sponsored content HTML meta-tag on their site, and by properly utilizing robots HTML commands. It's not known if the product reviews algorithm cares about sponsored content – generally Google understands the existence of affiliate marketing/sponsored content and offers the above elements to handle it.
Why Content is So Important for Shopper Marketing
When it comes to better product-review content, and better digital marketing online, it's important to remember that users come first!
According to research data from Think With Google, 47% of global purchases are made online, plus nearly 1/2 of all shoppers use Google to discover new items or products, and in 2019 retail eCommerce alone brought in $3.5 trillion in the U.S. Data compiled by BrightEdge claims that search engine traffic (referred to as "organic" traffic) makes up 51% of all website traffic – meaning that the search engine is crucial to the way people begin their shopping journey.
Internet shopping and browsing is the new normal for the way people buy stuff for their daily lives, and even for how they discover new brands.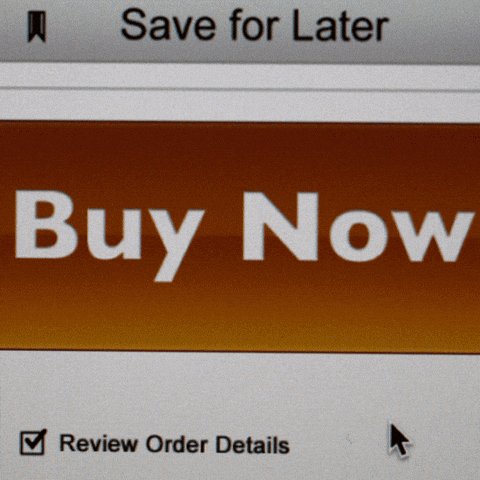 Before looking at technical ways to enhance your content, businesses should first be sure that website content is high quality and provides value to their intended audience. When writing content, address the questions and concerns of your target audience in order to provide the most value.
All the page #1 keyword rankings in the world mean nothing if visitors don't find value in your content.
Google's Webmaster Guidelines for Content
We've already emphasized how one of the single best things online businesses can do is to focus on high-quality content. Fortunately, Google's Webmaster Guidelines provide clear instructions on creating high-quality content which content creators and business marketers can rely on.
Here are few of the main things to keep in mind when strategizing how to engage with your audiences using product reviews:
Create a useful, information-rich site, and write pages that clearly and accurately describe your content.
Think about the words users would type to find your pages, and make sure that your site actually includes those words within it.
Ensure that your <title> elements and alt attributes are descriptive, specific, and accurate.
Avoid spammy, manipulative, or misleading content.
Make pages primarily for users, not for search engines.
Don't deceive your users.
Avoid tricks intended to improve search engine rankings. A good rule of thumb is whether you'd feel comfortable explaining what you've done to a website that competes with you, or to a Google employee. Another useful test is to ask, "Does this help my users? Would I do this if search engines didn't exist?"
Think about what makes your website unique, valuable, or engaging. Make your website stand out from others in your field.
Content for User "Needs Met"
There's another thing that should be the starting point for all the content on a site – especially for improving product review SEO in the long term. And that is something that Google's quality evaluator guidelines define as "needs met."
Will visitors find their "needs met" when they visit your page?
This concept means that everyone who reads or visits your site should hopefully come away from it with the feeling that their needs were fully met.
When creating content for both your website (and even for off-site marketing channels like social) it's important to make sure that you use product-review SEO keywords that match with the content's subject matter, and to provide a UX that will help visitors get to their ultimate goal. Whether that's making a purchase, researching information, navigating somewhere, filling out a form, etc.
This means understanding search intent marketing – what the intent, or the actual individual's goal is when they use Google – and creating content that actually matches that intent and meets their needs.
So let's say for example that someone makes a search for "GoPro Hero 9 camera quality review" or "Sony wireless earbuds battery review." Even for brands that are already using traditional SEO to target these keywords, Google will use the product reviews update to rank the results.
Understanding how "searcher intent" is now core to being able to provide better content, and to improving modern eCommerce marketing. For brands and reviewers that want to appear for these types of searches, and capture people in the shopping funnel, it's best to consider "what do people searching these things actually want" and to try to create content that meets those needs (a.k.a. "needs met").
Product Marketing That is E-A-T
Since the Google product reviews update is all about quality content it's good practice to look at other ways to get good SEO content.
Businesses that want their website to score well on Google have to consider EAT. So what is EAT? It refers to the "expertise, authoritativeness, and trustworthiness" of the webpage, the main content, and the webpage's creator. Websites that demonstrate lots of EAT feature content that is not only useful, but is built on their overall expertise, authority, and trusted reputation for a certain subject matter or their industry.
The idea comes from their Search Quality Evaluator Guidelines which outline the concept of EAT for the search giant's human reviewers. It's what they use to evaluate how well their search algorithms perform – and it can be used as a guide for what Google actually considers good content (even for product review update SEO).
Go over what these guidelines are in our post about 13 search quality items that Google's raters are looking at!
EAT isn't a part of the search algorithm, but it compels marketers to consider certain signals on their site that can improve SEO. It also emphasizes how "UX" is the primary point of content. After all, what's the purpose of content if shoppers don't get what they're looking for – or worse – only find low-quality, weak content?
Google's guidance on EAT content works as a guide for inbound marketers using SEO and content strategies. They claim that a "high-quality page should have a beneficial purpose and achieve that purpose well."
Your on-page content should have:
High level of Expertise, Authoritativeness, and Trustworthiness (E-A-T).
A satisfying amount of high-quality main content, including a descriptive or helpful title.
Satisfying website information and/or information about who is responsible for the website. If the page is primarily for shopping or includes financial transactions, then it should have satisfying customer service information.
A positive website reputation for the site that is responsible for the main content on the page.
Positive reputation of the creator of the main content, if different from that of the website.
With this in mind, it's important that you start optimizing your web pages right away. The above suggestions are some of the best ways to make sure your target customers actually get what they need – and are the best starting points for better product review SEO.
Want to learn more about growing your online traffic? Feel free to reach out to us here… we'd love to chat!