Content marketing and digital marketing. They go together like bed and breakfast. Copy and paste. Jim and Pam. The perfect pair. Inseparably awesome.
Well actually, if we're being honest, content marketing plays second fiddle to digital marketing.
But here's the thing. There would be no digital marketing without content marketing. Or at least, digital marketing wouldn't be so great. Content marketing knows what it's about. It's a supporting character there to make the lead look good. Sure, digital marketing gets all the fortune and glory, but without content marketing it wouldn't be nearly as effective. Time and again, through persistence, latent badassery and a set of unique talents perfectly suited for the occasion, content marketing saves the day.
Your day.
Your digital marketing team's day.
Your business's day.
Making that day go from feeling like this….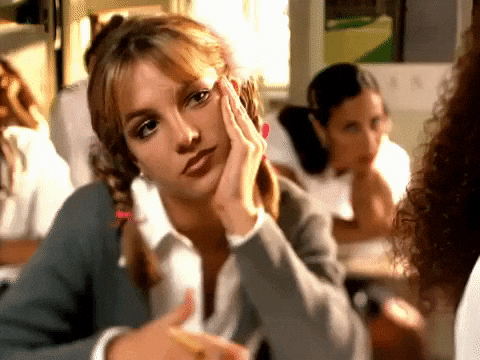 ….to this:
Or at least it should be doing this. Is it doing this? We hope it's doing this.
If not, read on.
Just how does content marketing support digital marketing? Today, we're going to look at the wonderful ways content supports an online business and how your business can get in on the party.
Content Marketing — It's What's for Dinner
What is content marketing in digital marketing? You might think you know. And you're probably right. Because it's everywhere. And every one of us is consuming it like a baby pig eating cake.
Blogs. Social media posts. Email newsletters. YouTube videos. Podcasts. eBooks. Infographics. Memes. Twitch streams. Whitepapers. Apps. Ryan Reynolds. All are very effective types of content marketing.
You see, content marketing is a strategic digital marketing approach that involves the creation and distribution of valuable, relevant material online (like those mentioned above) to attract and retain a target audience with the goal of driving profitable interactions with your brand.
Or — in layman's terms — it's stuff you put online to get people to buy other stuff from you.
How Does Content Marketing Work?
Of course, driving sales isn't the only reason why businesses use content marketing. They also use it for all other sorts of fun things. Nurturing leads. Generating analytics. Increasing brand awareness. Improving search engine rankings.
They achieve these goals through a number of tried and true tactics.
Audience segmentation
A/B testing
Engaging writing
Relevant writing
Targeting niche topics
Targeting trending topics
Hiring influencers
Creating educational content
Creating entertaining content
User-generated content
Native advertising
Getting Ryan Reynolds to buy your company
Social media content
Multi-media content like images, albums, video, interactive graphics etc.
Each of these is based on a fundamental content marketing principle — content should be suited to your specific business and audience that stays true to your brand and helps make your other marketing channels as effective as possible. Overall, a strong content marketing strategy simultaneously educates customers, nurtures prospects, informs businesses decisions, and closes sales.
Wait. Hold the phone.
What are we doing here?
This isn't what you thought you were getting when you clicked on this post.
Here we are spitting out definitions at you like this is Wikipedia, when what you really wanted was us to show you the role of content marketing in digital marketing.
Well, you're welcome.
Because we just did.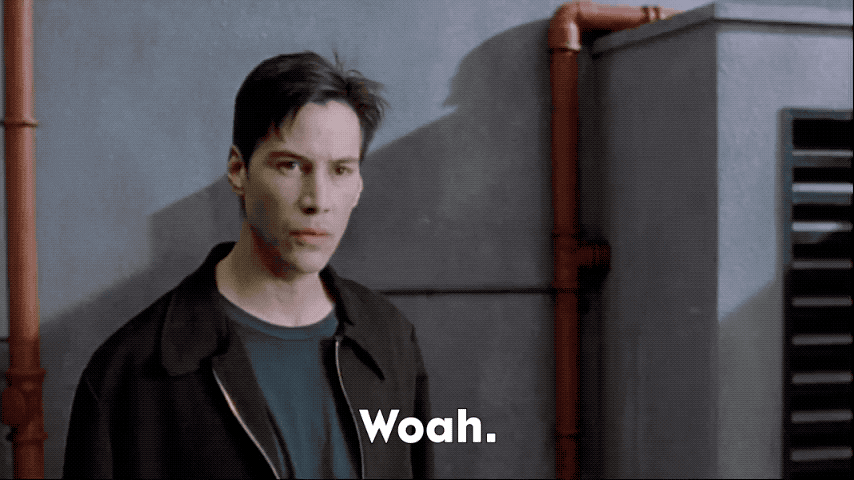 This post isn't just about content marketing. It IS a piece of content marketing. And you're currently in it.
And that my friends is content marketing in action.
But no time to loiter. Pick up the pieces of your blown mind because we're about to show how to apply this same content marketing brilliance to your digital marketing strategy.
The Most Important Thing to Remember About Content Marketing
Content marketing and digital marketing are technically different entities. Though it might not seem so these days, given that the Internet has grown so powerful that all things business are quickly becoming digital.
But like we said at the start, in reality content marketing isn't so much different than other types of marketing, as it is a supporting character to them. Other types of marketing are conversion driven. Content marketing — for the most part — is informationally driven. (Is informationally a word? Does it work here? Let's say it is and does.)
Our friends over at the Content Marketing Institute put it best when they said:
"Content marketing is, and has always been, best served as an integrated infusion into a broader marketing strategy – a multiplier. Content marketing is the opportunity to make everything we do better."
You don't have to tell your content team this (they'll probably start asking for raises) but remember it because implementing content marketing in this way will provide the maximum benefit to all your other types of marketing.
Here's some stats about why content marketing in digital marketing is just so important. SEMrush 2019 research suggests that search traffic is the no. 1 source for traffic to blogs – across all industries. Plus 70% of marketers claim they are actively investing in content marketing – and no wonder, as much as 40% say it's "very important" for their overall marketing.
Don't Be Like Most Companies — Impotent
Only 42% of B2B marketers say they're good at content marketing. Which means the majority feel inadequate about their performance. That's sad. No one wants to feel impotent. (So we've heard.)
Then there's these content marketing stats:
65% find it challenging to produce engaging content
60% say they can't produce enough content
Yeesh. Content marketing sure sounds depressing, right?
Maybe it's because 63% of B2B marketers aren't using a consistent content marketing strategy, or even have one at all. Maybe it's because they don't fully realize the role content marketing plays in digital marketing. Maybe it's because they had too much to drink the night before and haven't been getting a lot of sleep lately and are really stressed and it's not easy to just do it on command like an animal.
Or maybe it's because content marketing is hard.
But man, does it feel good when you do it right.
Content marketing costs 62% less than traditional marketing, yet generates about 3 times as many leads. Companies on average see conversion rates 6x higher from content marketing than those that don't use it. And 70% of customers feel closer to a company as a result of content marketing.
Fortunately, content marketing impotence is not permanent. And can be easily avoided.
One of the best things you can do to overcome performance issues is communication. (So we've been told.) So up next we're going to share with you how content marketing can best support each of your other digital marketing strategies.
How Content Marketing Benefits SEO
Content is a crucial element of SEO. In fact, we're willing to bet the majority of what you, your customers, and your target audience use search engines for is to find content.
SEO is the most successful form of digital marketing there is. Data from BrightEdge shows that search engine traffic makes up 51% of all online user flow – and it accounts for more than 40% of online revenue! To take advantage of the more than 5 billion searches that happen every day on Google – you need content that can drive keyword/algorithm based SEO traffic.
Just think how often you spend time reading posts as opposed to visiting homepages. Have you ever even seen the homepage of some of your favorite blogs or YouTube creators or podcasters? Perhaps not. But you've found them in searches, regardless. Because of their content.
Here just a few of the ways content marketing will boost your SEO rankings:
Higher E-A-T: Ever since Google's epic Search Quality Rater Guidelines (seriously it's 175 pages long. Don't worry. We read it so you don't have to.) and their continued algorithm updates purporting the role quality content plays in high rankings, conveying E-A-T ("expertise, authority and trustworthiness") has been a priority for SEO. Websites that demonstrate lots E-A-T about specific subject matters do better than those that don't. And what's the best way to show you've got lots of E-A-T? You guessed it. Content marketing.
Stronger Relevance: Other algorithm updates (we're looking at you BERT and Passage Indexing) have tried very hard to ensure Google understands content the way humans do. This means that they will display results with passages that most precisely answer a user's search query. As search engines gravitate away from keywording to convey relevance and rely more on understanding the intent, informative content pieces — like blog posts, case studies and white papers — will dominate results over shallower conversion-driven pages.
Better Keywording: Few things can deliver keywords with as much proficiency than content pieces. The longer nature of content pieces can improve keyword density, provide easy opportunities for adding striking distance keywords, and make updating anchor link text to strengthen the SEO of other pages and content on your site a breeze.
Grow Backlinks: Let's face it. No one wants to backlink to your boring service page. They'd much rather link to your delightful post about laser cats or that time you proved science doesn't suck or your thesis on why we all need to act more like ninjas or when you made Ray Tomlinson (yeah, the Ray Tomlinson) proud. Backlinks are a huge deal in SEO. Thing is, people usually only backlink to interesting, informational and or entertaining content. Not branded sales pages. That's where content pieces shine.
Provide Value: Google's dream (read: diabolical plot) is that the most valuable results appear at the top of SERP. So they care less about how many times you can stuff the same keyword into your headings and more about whether or not you're providing valuable content that focuses on the user's needs. What better way to provide valuable content than with actual valuable content? By its nature, content marketing focuses on value first. SEO second. Which, ironically, is great for SEO.
If you're looking for some help writing valuable, relevant pieces with high E-A-T that people love backlinking to might we suggest these 10 tips for stellar SEO content writing. Or you can check out Google's own Webmaster Guidelines about content for search.
How Content Marketing Benefits Branding
Who do you think your audiences would rather spend time with?
The brand that gets all in your face, thrusting itself into your space, and trying to make you like them in the most unbecoming of ways.
Or the brand that sits back and let's its awesomeness speak for itself.
The first requires brands to chase after leads. The second has the leads coming straight to you, and lose their collective minds over the awesome vibes you're sending out into the universe.
This is where content marketing in digital marketing gets involved. Branding through content marketing focuses less on selling products, and more on selling your values as a business. Trust us, the latter builds a far stronger, longer lasting and profitable business relationship than the former.
Brand content is where you can share all the amazing details about your company. What you're about. What you do. Why you do it. What you know. And — most importantly — what value you provide. Hidden amongst all that context is a very enticing subtext for why consumers should choose to purchase from you. Without sticking your fingers in their mouth.
To achieve this check out 7 ways to use content marketing to increase brand awareness.
How Content Marketing Benefits Paid Advertising
Content marketing can improve your PPC performance — and vice versa. Leverage creative content to craft a unique experience that nurtures inbound leads and optimizes ad budgets.
There are several ways this can be accomplished:
Optimized Landing Pages: Consider your buyer journey. Someone who clicks an ad is likely to investigate your site further before converting. Spur Awareness with lead magnets (one of the greatest content marketing "tricks" ever devised) to encourage email signups and enable newsletters. Add links to relevant articles, demo videos, case studies and testimonials within your landing pages to guide leads from Consideration to Decision. Not only will these tactics improve the effectiveness of your PPC campaigns, but they will provide analytics to better hone your ads and landing pages.
Higher Quality Scores: If your paid ads link to your content pieces, you will likely have more chances to better align the content of your page with the content of your ads. That means higher PPC quality scores. That means lower costs per click. As a bonus, the increased traffic from ads to those pieces will improve their organic rank. And just like that, you're using an omnichannel marketing strategy. Thanks content marketing! You're the best!
How Content Marketing Benefits Social Media
Social media marketing and content marketing were made for one another.
Literally.
Nearly every social media platform in existence was purposefully built to share content. And those that weren't — like Facebook — came around to the idea pretty quick.
The ways in which the two benefit one another is very simple:
Content marketers produce content
Social media marketers distribute content
It doesn't take a genius to connect the dots.
In no area does the line between content marketing and digital marketing blur more than social media. Really, they are two sides of the same coin. To paraphrase our friends at Marketing Solved, the goal of content marketing is consumption THEN behavior. The goal of social media is participation THEN behavior. Or, put far less succinctly, content marketing creates the items that elicit participation on social media online to drive conversion behavior. Which is basically the definition of digital marketing to the tee.
According to SEMrush data, 94% of marketers claim to use social media for content distribution – nearly 80% of marketers use Facebook for distributing their video content (more on that below). Plus nearly 9 out of 10 marketers also say that LinkedIn is an effective platform for video content! With more than 250 million users in the U.S. alone – social media is a whole brand new universe for shopper engagement – which is why top platforms are crucial for social media content marketing. It's why as many as 20% of marketers claim that social gives them the most ROI!
Just remember to avoid these social media mistakes when distributing your content, and the sky's the limit with what you can achieve.
The Role of Video Content in Digital Marketing
From demo videos to branded videos, expert interviews, animated videos, VR videos, AR videos, live streams, Charlize Theron eating the hottest wings you've ever seen and Jean Claude van Damme doing a split between two moving Volvo trucks there's seemingly no end to the type of video content at your disposal to enhance your digital marketing strategy.
According to video marketing statistics, one-third of all online activity is spent watching video. It increases organic traffic by 157% and boosts landing page conversions by 80%. It's like a miracle pill without all the nasty side effects and shame. HubSpot research says that video is now the most commonly used format in content marketing (more than blogs and infographics). As much as 87% of marketers say video has increased website traffic, and 80% say it's directly boost sales! It's the golden ticket to Willy Wonka's chocolate factory, if that factory was your customers' living rooms and that chocolate was butt loads of money. It is the piece of content with the highest ROI, as reported by digital marketing pros everywhere.
Quite simply, video is king.
Just ask Ryan Reynolds. Who these days is putting on a masterclass in video content marketing.
He's doing it with traditional ad videos:
He's doing it with testimonial videos:
He's doing it with demo videos:
He's doing it with celebrity (kind of) videos:
He's doing it with a docuseries. And trailers about his docuseries:
He's doing it with the handspring Arabian double front twist of marketing by combining social media, native advertising, and influencers all in one majestic piece of video content that promotes not one, but two completely different products at the same time:
It's all very impressive.
And yeah, sure it doesn't hurt that Ryan Reynolds has unbridled access to Ryan Reynolds for his video content. And yeah sure, other pieces of content marketing exist out there other than the ones that pour out of the bountiful brain of Ryan Reynolds. But if you're looking for a place to get ideas and see the profitable role video content can play in digital marketing there are worse places to start.
And who knows. Maybe if your team clocks in enough views of his videos, he'll buy your company.
Seal the Deal with Your Content Marketing
And here's the final — and perhaps most vital — way content marketing supports digital marketing: the handover.
Your content pieces need to deliver. They need to achieve "the goal of driving profitable interactions with your brand." Content marketing can do this through a few methods.
Method 1: The Long Play Handover
Your content piece sells nothing. You don't try to entice your audience into converting with you. You don't ask them for their email, them to contact you, to buy something from you, or anything else needy like that. You simply end your content piece with the satisfaction that comes from providing value to others.
It's the good Samaritan approach to marketing.
The hope being that if your audience found this piece of content useful, they'll seek out more from you. And more. And more. Say, for example, a piece of content on how to better drive leads or one on how to define your ideal customer. The intent is that they become so awash in the E-A-T that your brand is sending their way that they eventually decide of their own volition to interact with your business in a more profitable way.
Method 2: The Soft CTA
Your content still doesn't seek to sell something outright. Rather it softly nudges your audience in that right direction with another piece of content requiring slightly more engagement. It's a subtle call-to-action that promotes one of your micro CTAs, like an email signup or form submission.
For example, you could offer them more in-depth information related to the topic, such as a guide on leveraging AI to automate your digital marketing in return for their contact info.
The hope being that they will move down your sales funnel and go from an inbound lead to a marketing qualified lead.
Method 3: The Hard CTA
This is when you come in hot. You don't hold any punches. You end your content piece with your macro CTA. You go all in, whether it's asking them to buy your product, register for your service, or get in touch.
For instance, you could say something like "now that you have a firm understanding of how content marketing supports digital marketing, give us a call to take everything you've learned and implement it for your business." Something like. A little heavy handed? For sure. But it's not called a hard CTA for nothing.
The hope being that they will go from being a marketing qualified lead to a sales qualified lead.
Which of these methods you choose depends on:
The type of content piece
The topic and tone of that content piece
The goal of that content piece
Your brand
If you want help figuring out how to get the most out of your content pieces using these methods give us a call.
See what we did there?
We just used a type of content marketing (this blog post) as part of our own digital marketing strategy.
Because together, they make one heck of a team.