If you are currently doing SEO or want to start, a common question is whether or not to outsource your SEO efforts to an agency. Control and financial concerns may make you shy away from hiring out when in reality, outsourcing to an agency can be a much more efficient option. All too often, managers attempt the DIY option to save money but end up in over their heads, wasting both time and resources. That's not to say insourcing isn't necessarily the right option for you, but if you're on the fence, these are the reasons that it would be beneficial to hire an SEO agency.
It Saves You Time
Time is a luxury that most business owners and managers don't have, especially for a strategy as time-intensive as SEO.
SEO is a continuous process that requires many hours of research, optimization, and upkeep. When you outsource SEO to an agency, you get a team of professionals behind your brand, freeing you up to focus on other business tasks. This is one reason why hiring an SEO agency is so tempting for many businesses, they specialize on completely managing your search marketing campaign practically 24/7.
An SEO agency can do all the time-zapping tasks needed for search optimization like:
Keyword research and a coordinated SEO focus on your business's KPIs
Customized meta-data optimizations
Keyword density and content optimization
Strategic internal linking optimization
Implementing changes to your site
Campaign data analysis, reporting, and data-focused adjustments
Monitoring for indexing problems and SEO performance issues
You can see all of the results, but your business won't have to worry about fitting search marketing into your already busy schedule when you hire an SEO agency.
It Saves you Money
It takes a significant and ongoing investment to finance the salaries, software, and equipment needed to build a complete team of in-house SEO professionals. One of the benefits of hiring an SEO company is that they can offer their robust team and resources at a lower cost than it would require to maintain an in-house team.
The service fees needed to pay an outside SEO company can be a turn off for many business – but the importance of SEO for business growth and it's unbeatable ROI make it impossible to ignore.
Research from Statista for example claims that SEO is one of the single biggest ROI driving marketing strategies there is – with 32% of marketers worldwide saying it offers the highest ROI and 41% saying it offers even just a medium ROI. This means that one of the biggest benefits of hiring an SEO company is that any costs are offset by the valuable revenue it drives.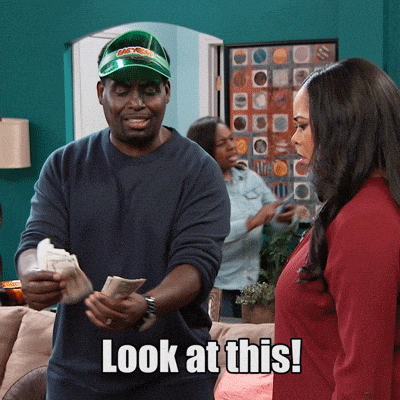 Even better: the brand recognition and customer loyalty growth that SEO provides in the long term can even let businesses save money trying to achieve the same results with other strategies – like search PPC, paid ads, commercials, etc.
Take Advantage of Industry Expertise
Agencies offer a collection of diverse experts, including SEO professionals, web developers and content writers who are equipped to handle specific situations. In a SEO agency, every individual has a focus and excels in that area to deliver the best results to your company.
Hiring an SEO company means you get insight from professionals that specialize in SEO, with years of experience, and that know better than you.
Search engines like Google and Bing are constantly rolling out new updates (dozens or even hundreds a year) which often leave businesses struggling to keep up. Or worse, they can cause businesses to lose out on important traffic without even knowing why!
Here's why hiring an SEO agency will help you out with nothing but professional expertise:
Agency experts can monitor industry news channels, forums, and competitors for insights on algorithm updates and their effect on SEO rankings.
They can monitor your website's health for issues with indexing, traffic drops, rankings-loss, manual actions, and more.
They can diagnose issues to pinpoint causes in algorithmic penalties and drops.
They can provide guidance and development advice for fixing problems.
Experts have access to the latest technology, and important industry platforms – and they know how to use them to their full extent. And they pass that on to your brand.
They Have Experience with Brands Just Like Yours
SEO Agencies have experience with many different clients and industries and have a solid understanding of what strategies work best. They've already been through years of trial and error and rigorous testing across a multitude of business landscapes, so they're ahead of the curve on what will drive results.
So why hire an SEO agency instead of doing it yourself? Afterall who knows your business better than you?
Well, an agency will have worked with dozens of other brands just like yours, within your niche. They'll have helped other companies rise to the top of page #1 in search results. And they can do it again for you. And they know how to combine your expectations with their strategies for a fully customized campaign.
They can point to their own client SEO case studies to demonstrate proven strategies.
They can fall back on keyword research, competition analysis, and content that works.
They can pinpoint the KPIs and audiences that matter to you and know how to tailor SEO that narrows in on them.
They also can customize strategies suited for business-to-business (B2B), eCommerce, service-based marketing, software, content publishing, and more.
They can focus on "search intent" to target high-value, conversion ready audiences at every stage of the sales funnel.
Better Efficiency
Agencies have a tightly knit team that can develop your SEO strategy and implement it simultaneously. With SEO professionals, website technicians and content writers on staff, agencies have the team and resources at their disposal to make seamless changes. Since they are constantly working on your website, updates can be made much more quickly and any urgent changes can be made on the spot.
Stay On top of Trends
SEO is constantly evolving. Strategies that worked last month may not be effective today, so one of the most important aspects of SEO is just staying on top of the trends and algorithm changes. SEO Agencies dedicate the time that a lot of companies don't have, to research and trend watching.
Safety for Your Business
SEO can be risky if you're not sure what you're doing, opening the doors for search penalties, spam, and hacking. One reason why hiring an SEO agency makes so much sense is that SEO agencies know what to look out for to avoid any negative repercussions and to keep your website (and rankings) safe!
Going with an SEO agency can be a great option for some companies, but it is important to remember that all agencies are not created equally. If you do decide that outsourcing to an agency is the option for you, make sure to do your due-diligence. Watch out for any companies that offer guarantees or offer anything that sounds too good to be true for that matter (these can be digital marketing agency red flags).
This is where experts can help you.
Agencies will have a dedicated team that can monitor tools like Google Search Console, Bing Webmaster Tools, Google Analytics, and more to watch for big problems. Errors like black-hat attacks, bad backlinks, manual-actions, security-vulnerabilities, etc. can be huge problems if you don't know what to look for. Plus, another benefit of hiring an SEO company is they can watch out for "brand safety" too by helping protect your business against negative publicity, competition, common SEO myths, and more.
Get Valuable Data & Analytics to Boost Your Business Even More
The ability for SEO to grow site traffic and drive sales is already well known and speaks for itself – but the often ignored side-benefit to hiring an SEO company is the extra stuff you get almost for free: data!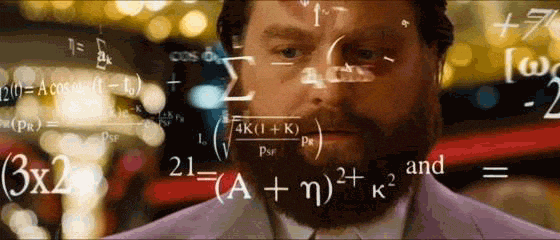 And not just that, but professional insights on that data that you can use to grow every part of your business.
Most brands already use statistical information to understand their customers and to expand their company. Chances are that most companies already use data analytics tools like Google Analytics to monitor their site traffic and KPIs. So why hire an SEO company for all this? They'll be able to digest the data you need to fine-tune your total online strategy, and they'll know exactly how to feed-back that data into the SEO campaign they run for you.
Consider how a digital marketing team can:
Help you define your ideal target customers and use keyword research tools to align your keyword strategy with those audiences.
Identify what multi-channel strategies are helping your business the most (like social media, PPC, blog-content, etc.) via referrals and backlink growth.
Understand concepts like "search intent" to precisely target conversion ready searchers.
Monitor search traffic click data, impressions, and click-through-rate (CTR) to find where to improve underperforming pages, and further improve high-performing ones.
Read and understand data from Google Analytics eCommerce reports to pinpoint where shoppers are most interested.
Isolate parts of a site with higher "bounce rate" and strategize ways to help prevent site exits.
Read between the lines in traffic data to notice when things are going wrong, where, and how to fix it before it's too late.
What content is leading to conversions, and what isn't.
These are just a few examples. But they're a few of the benefits of hiring an SEO company – especially in the way that data-rich, agency level analysis can help you understand your whole digital marketing strategy. Not just search.
You Get More Sales & Revenue
This might seem obvious but it's worth re-enforcing. One of the biggest reasons for hiring an SEO agency is that it can get you sales and drive revenue. And not just a bit. A lot.
Research from BrightEdge suggests that 40% of all online revenue comes through search engines, and that it generates more than 53% of all internet traffic! SEO leads have a close rate of over 14% – in fact, they are 8X more likely to close than leads from outbound marketing strategies! Plus: on average, businesses that appear in the #1 spot on page 1 of search results can expect to get more then 1/3rd of all clicks!
These numbers emphasize just how crucial search optimization is to driving actual sales/revenue.
SEO is too important to ignore. So important, that the benefits of hiring an SEO company also become too great to ignore for many businesses. The outsized significance of SEO as a foundation of business growth means it's not worth the risk of getting this channel wrong.
Learn More
If you have any questions about SEO agencies or our agency in particular, feel free to contact us.