How can you effectively and efficiently drive interest and revenue for your business online? More importantly, what's the best modern way to drive revenue and increase growth for your business overall?
As online shopping, mobile-browsing, and online-first business practices continue to explode, search engines are the new normal for businesses across the world. A huuuuge portion of internet traffic happens in search engines, meaning that having an edge there is crucial for revenue growth. SEO is one of the biggest, most successful forms of marketing there is – since search engines account for more than half of all online site traffic, and a huge portion of eCommerce revenue. It's crucial to catching shoppers along the conversion-funnel in order to get more customers, faster, and more easily.
So here's why you need an SEO agency now! And why SEO is so important for online business growth for the foreseeable future.
The Numbers Don't Lie
Search traffic is one of the biggest traffic driving channels in the world. And SEO is the only way to effectively capture it.
Data compiled by BrightEdge shows that search engine traffic makes up 51% of all online user flow. Google alone gets 5.6 billion searches per day. Plus, search engine traffic ends up accounting for more than 40% of revenue online – nearly half! In fact organic traffic is so important that 44% of companies now make SEO a part of their marketing strategy – and many of those same brands will tell you it offers the best ROI out of any digital marketing strategy there is. A Search Engine Journal poll found that up to 48% of brands say SEO gives them the best overall ROI (that's more than email marketing, paid ads, or social media)!
Other polling claims that at least 32% of marketers say that out of all their strategies, SEO offers the highest return on investment. In fact it's cost-to-revenue ratio is one of the top benefits of SEO for business! For example, lead-generation via cold-calling can cost as much as 61% more than SEO!
Additionally, the top 3 spots in a Google results page account for 75% of all clicks. On mobile, the #1 spot gets as much as 27%. And as much as 3-in-4 people never even visit the #2 page of Google search results!
This is why you need an SEO agency now! To take full advantage of your eCommerce presence and the raw numbers that are exploding in internet commerce.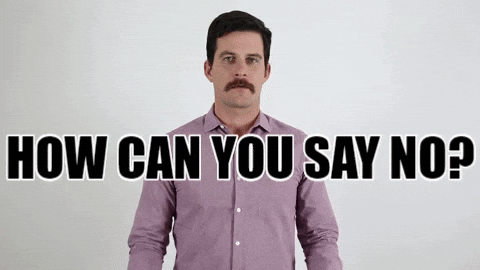 Lead Generation & the Conversion Funnel
For SEO that provides good cost-per-conversion value, it's important to focus on lead generation that targets actual marketing qualified leads (MQLs).
Part of this is focusing on search optimization that helps you target shoppers all along the marketing funnel. This funnel describes the path which customers take as they go from first browsing to when they finally click "buy now."
This means everything from site structure, to keyword research, to content should address what users actually want/need as they move along the funnel. As well as help to ease them along to each successive step. From "awareness" to "research/interest" to the "sleep on it" stage, before finally getting to the "add to cart" stage. Good SEO will feature optimizations and content designed for all of this, including FAQ pages, multi-media content, categories, filters, and good content in general. Understanding the complexity of SEO and the shopping funnel is a big part of why SEO is important for online business, and why hiring an SEO agency is so tempting. They know how to do it!
Afterall experienced search optimization professionals can use tools, data, time, and experience to get the best results day in and day out!
Why Hire an SEO Agency for Your Site:
So here's why to hire an SEO agency:
SEO is too important to ignore, the stats on SEO's returns prove it.
SEO companies offer more expertise with pro-strategies.
You can directly grow sales/revenue and not just
A good agency can offer SEO case studies based on experience with companies just like yours.
You can garner data/analytics to fine-tune all areas of your business and to improve multi-channel marketing.
Get long-term help to improve technical/advanced SEO.
They'll have proprietary digital marketing software.
Get peace of mind with full account management, communication, and liaison services.
Regular reporting on site performance, ranking growth, traffic, click-through-rate (CTR), etc.
You'll get fully customized meta title-tags for brand relevant search keywords.
You get meta description optimization for better CTR.
They can perform anchor text analysis and optimization.
Fully optimized content with keyword targeting and density.
You'll get constant monitoring for site problems, errors, and algorithm penalties.
The reason why hiring an SEO agency is so important is that they can help businesses optimize for the most important search ranking signals. There are a lot of ranking signals used by search engines like Google or Bing – but some are more important than others.
SEO Agency Pro Strategies & Expertise
Plain and simple: an agency that specializes in search optimization is going to know better than you about what to get right. Because of its massive ROI we already know why SEO is important for your business. But where do you even start?
SEO is such a fast-evolving industry. SEO experts will be able to exploit the best tools, resources, and strategies to keep up with the changing landscape of SEO.
Plus, search engines like Google and Bing are constantly rolling out new updates which sometimes leave businesses struggling to keep up. In 2020 alone Google released 12 major updates to their search system, and those were just the big ones. They normally implement small adjustments to their algorithm dozens of times a month. SEO experts can keep up with fast evolving industry changes, new platforms, and wily competitors!
Turn Traffic Directly Into Actual SALES
Here's maybe the main reason why you need an SEO agency now. Sales and revenue!
By performing keyword research that focuses on industry language and searcher behavior, SEO agencies and digital marketing companies are able to focus on bringing in the right kind of traffic.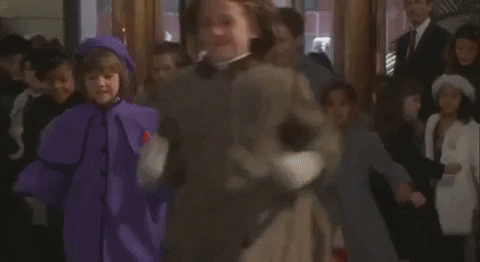 Consumers now do 70% of their research online before getting into any sort of sales conversation. In the aftermath of the Covid 19 pandemic, online shopping/eCommerce is the new normal for business. That means that being able to discover and target "intent-driven" keywords means gaining traffic specifically for people who know what they want and are ready to buy now. Professional SEO agencies will help online businesses to target keywords that gain concrete sales and ignore keywords that don't.
Plus, strategies like conversion optimization (CRO), and CTR optimization tactics will help squeeze the best results out of your existing traffic. The experts can read and understand the data coming from tools like Google Analytics and Search Console – and they'll know how to exploit it for better sales!
Data That Can Help You Pinpoint Even Better Results
Most businesses know about the importance of statistical information for understanding their customer base and site performance.
So why hire an SEO company to read your data for you?
Google Analytics offers detailed funnel reports, visualizations, and multi-channel traffic information that expert SEOs can digest and turn around into a more efficient marketing approach. Ecommerce tracking allows you to track data like the amount of sales, number of orders, billing location and more. Expert SEOs can track which products/pages/content are performing the best – as well as which keywords they are performing best for – and then optimize these areas with custom meta-data and content.
Plus you can take advantage of metrics and personalized KPIs like new/return users, session duration, shopping events (like adding items to carts, filling out forms, etc), most-visited pages, most popular products, and more! Data driven SEO is even helpful in expanding multi-channel marketing campaigns across ads, social media, and more.
Fully-Custom Optimization for Ranking Signals Like Title-Tags & Meta Descriptions
Another reason why to hire an SEO agency, is that they can do all the legwork for you. Optimizing your site can be time intensive, requires a lot of research, and there's always the chance you can get it wrong.
But experts can write custom, descriptive title tags and meta-descriptions that can drastically improve page #1 rankings and SEO traffic.
The importance of these signals is yet another reason why you need an SEO agency now!
Page Title Tags: HTML title-tags have always been a huge SEO signal. Optimized title-tags should be written with humans in mind as well as with your target SEO keywords. With relevant and accurate keyword focus, webpages will rank higher for those target keywords and search engine click-through-rate (CTR) can increase drastically over time. Title tags should be unique, accurate/descriptive, and should be no longer than about 60 characters.
Meta Descriptions: Meta descriptions are actually not a direct SEO ranking signal, but they are very important since they help to improve CTR – so they can still play a significant role in eCommerce. They act as a sales pitch or ad to persuade readers to click on your link, and to boost clicks. Good descriptions will include keywords, be descriptive, accurate, and to-the-point. Similar to meta title-tags your meta description can be truncated if it's too long. This is why hiring an SEO agency can be a life-saver – the 5-10% increase in traffic requires a lot of re-writing/optimizing. And a lot of time!
Content Keyword Optimization
Content is king – everyone knows that now. But why is it so important? And why hire an SEO agency to help optimize your content?
Being able to optimize your site's content with the best, most accurate keyword and search friendly language is crucial to expanding SEO rankings across Google and Bing. An expert SEO team will be able to perform extensive keyword research, edit content for ideal keyword density, keyword placement, and identify opportunities for better search-query friendly language, keyword synonyms, latent semantic indexing (LSI), etc.
Plus, it's possible that bad content optimization, and poor keyword strategies could be hurting your SEO performance. Yet another reason why you need an SEO agency now is because spammy "black hat" practices could be actively dragging your business down!
Expert Link Growth & Anchor Text Link Optimization
Links are a huge part of SEO. They're one of the most important search engine ranking signals, and the quantity and quality (though mostly quality) of links pointing to your site is crucial to improved page #1 rankings.
Similarly, internal links are also very important. Internal linking structure is what search engine bots (like Googlebot) use to discover pages, index URLs, understand site-structure, and determine SEO rankings based on site hierarchy.
Likewise search algorithms also use "anchor text links" (ATLs) to understand page content, keywords, topics, etc. Overall, this means that SEO optimized ATLs can help improve your search performance and keyword rankings – plus, a reason why you need an SEO agency is that they can use site-crawling software, expertise, and keyword strategies to know where to put ATLs, where to remove ATLs, what keywords can improve algorithm performance, and what language works best for your business's target audience in order to improve CTR!
Finally, hiring an SEO agency means they can naturally grow your site's backlink profile – boosting search rankings even more. Good keyword research, content keyword optimization, meta-data optimization, and client/marketer co-ordination can improve user interactions, brand-recognition, and help grow backlinks over time.
To put it another way: the more visible your website and content – the more people will share your stuff!
Monitoring Technical SEO & Preventing Site-Killing Mistakes
Complete search engine friendliness is just as much about good "technical" SEO as it is about content, keywords and user friendliness.
Nothing can tank a site's search traffic faster than an underperforming site that's not mobile friendly, loads painfully slowly, doesn't load properly/at-all, can't be crawled by Googlebot, or worse: is riddled with spam, harmful content, or viruses. Site's that have errors and are poor-performing are at risk of being removed from the search index, suffering from increased user exits/bounce-rate, being hit with algo updates, or even suffering a manual action penalty.
All of this is maybe the biggest reason why you need an SEO agency now! Digital marketing experts can used tools like Google's Search Console, Google Analytics, PageSpeed Insights, and Bing Webmaster Tools to monitor your site for errors, penalties, shifts in traffic/sessions – and more! They can catch 404s and server errors using crawling software. They can track and advise on UX search optimization factors like Google's new page experience algorithm update… and a lot more!
Learn More
Interested in learning more? Or want to get more info on hiring an SEO agency? Fill out the form below to get in touch or to stay up-to-date on the latest info.