Want to sell better on Amazon? Well, you've come to the right place because we're about to go full-funnel on your Amazon Advertising.
Buying things online is great.
You don't need pants when buying online. It's super convenient. The selection is limitless. There are no pushy salespeople who you have to act friendly towards. No one follows you around, waiting to 'help' you with something. No one judges you for getting five bags of Hot Cheetos and a pint of ice cream at three in the morning. When something arrives in the mail, it's like the universe is giving you a present, and parking is always free.
What's not to love?
But you know what's even better than buying things online?
Selling things online – that people buy.
Because let's face it, selling things is infinitely more rewarding than buying things.
Take online advertising.
What would make you happier?
Buying ads that don't sell
Buying ads that sell
For most marketers and business owners, we're in this to sell, not buy.
The problem is there are roughly twenty gazillion online marketers all vying for the same ad space, SERP rank, and audiences. To say the industry is competitive (and cluttered) is an understatement. So, the goal is to find new, innovative ways to sell online and stand out.
Below, we want to share a roadmap to one such way.
And it comes down to the best place to sell (and buy) online: Amazon.
How to Sell Better on Amazon
We're not going to tout why Amazon Advertising is such a great way to sell online.
It touts for itself.
Case in point, all the different ways we've seen thus far that you can easily up your selling game using it, including:
Let's just agree to agree that Amazon Advertising is awesome.
And now that we know the ins-and-outs of all Amazon Advertising has to offer, let's get hardcore with it.
We're talking about implementing an advanced, holistic strategy using Amazon Advertising to sell even better than before.
We're talking about leveraging ALO and combining Amazon DSP ads with Amazon sponsored ads to create the mecca of eCommerce selling strategies.
Amazon Ad Console campaigns are great for companies looking to tap into existing demand for products. Amazon DSP campaigns excel at creating demand for products and driving new customer acquisition.
Alone they can do wonders for the profitability of your marketing.
Together, they are a match made in ad heaven.
Though to be entirely fair, there's nothing really all that hardcore about this approach. It's actually just common sense.
Or at least it should be.
But don't take our word for it. Amazon's case studies show an endless stream of companies benefiting from running Amazon PPC and DSP ads concurrently. They've reported, when working together as opposed to separately, these services produce:
Over 45% increase in conversions
Over 100% increase in product demand
As much as 30% increase in total sales
As much as 160% increase in return on ad spend (RoAS)
On account of all this, Amazon has even used the slogan "better together" to encourage sellers to run search and display ads together more frequently for greater success.
We couldn't agree more.
Everything's better together.
Just ask mac and cheese. Wi and fi. Labra and doodle.
Why would be PPC and DSP be any different?
Without a doubt, an effective marketing strategy combines organic, paid, and display advertising. And Amazon just makes it more effective.
That's how you sell better.
More specifically, selling better with Amazon Advertising involves a three-tiered approach that covers the entire sales funnel.
You know, the sales funnel.
That thing that is the backbone of your entire eCommerce operation.
Go Full-Funnel with Your Amazon Advertising in 3 Simple Steps
We've said it before, and we'll say it again: Amazon Advertising is one of the best full-funnel advertising solutions ever created.
What is full-funnel advertising?
It's the turducken of marketing strategies. (We'll spare you the picture.)
In traditional funnel advertising (which is how most advertise, from small businesses to big brands), you segment your conversion goals, piecemealing people into paying customers through some long, drawn-out process of:
Finding prospects
Generating leads
Qualifying those leads as marketing-ready
Qualifying those leads as sales-ready
Trying to get them to buy
Normally, obtaining each of those goals requires a smorgasbord of marketing channels, ad platforms, landing pages, and CTAs. It's like juggling a bunch of balls in the air, and if you drop one, you lose a lot of money. Not fun.
A full-funnel solution simplifies the approach and streamlines the process.
It does what a funnel should do: Seamlessly guide people into making a purchase.
Isn't it nice when things work as they should? (Hint, hint Smartphone battery. Hold a charge for once, will ya!)
Amazon Advertising epitomizes a full-funnel approach because it is a one-stop-shop for awareness, interest, evaluation, and sales. Most notably, it is one of the few places online where people can effectively research products, learn about products, and buy products in a single place.
When it comes to eCommerce research, Amazon even beats Google.
Consider that 58% of US internet users start their product search on Amazon, and nearly 50% of online shopping is done on Amazon.
Which means about half of all online shoppers begin and end their journey on Amazon.
So, wouldn't it be smart to begin and end your advertising on Amazon, too?
You betcha!
And how does one satisfy all their funnel needs using Amazon Advertising?
By strategically implementing each of its services at each stage in the Amazon marketing funnel.
Did you just get a chill? We did.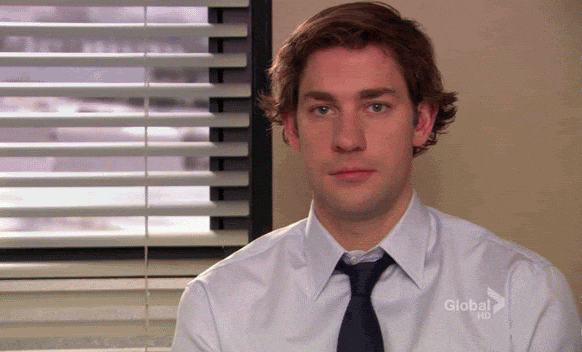 Step 1: Target the Top
First up, use Amazon DSP campaigns to build awareness around a product you want to sell.
Remember the audience targeting options we listed in our look at Amazon DSP? Well, three, in particular, are perfect for drawing people toward your product and brand.
Lookalike
Lifestyle
In-Market
Run display and video ads using these targeting methods to increase discoverability.
To build awareness around new products with people who are already familiar with your brand or interested in similar products, create broadly targeted sponsored product and brand ads. Then use these ads also to help guide your audience into the next phase…
Step 2: Build a Middle Ground
Once you've got their attention, get them considering your product with Amazon Advertising Console's sponsored product and brand ads.
At the mid-funnel stage, consumers are starting to build intent and want to know more. Serve it to them with some PPC ads. These help you target consumers searching for your product or related products. Use ASIN, search term, and audience targeting to further hone in on your audience.
At the same time, bolster your reach with display ads using contextual and in-market targeting.
Also, start using Amazon DSP to remarket to anyone who has shown interest (i.e. visited your product page via your ads) and re-engage those with higher levels of purchase intent.
Pro Tip: Reduce budget waste in mid and lower funnel advertising by excluding purchasers. Create separate loyalty campaigns with remarketing and customer lists to tailor your advertising specifically to those customers.
Step 3: Seal the Deal at the Bottom
Time to go big or go home.
Go all-in on your display remarketing efforts to reach those with a high likelihood of buying.
Seal the deal with hyper-targeted sponsored display and sponsored product ads.
Simultaneously, run sponsored product and sponsored brand ads to upsell and cross-sell your additional products to those who make a purchase.
Finally, let Amazon DSP retarget those who have made it this far in your funnel but not yet made a purchase. (You can also use sponsored display ads to similar effect.)
The Biggest Mistake with Amazon Sales Funnels
As you probably noticed, there is a lot of overlap in those three steps between Amazon Advertising Console and Amazon DSP. Hence, the whole better together thing.
But you might have also noticed one component we mentioned early was absent.
This component is actually the glue that holds the whole thing together. Failing to take it into account will spell doom for your ad campaigns before they start, no matter how co-integrated they are. It is the single biggest mistake we see in full-funnel advertising on Amazon.
What is it?
Not properly optimizing your product detail pages.
Although your PPC and display ads will do all the heavy lifting, everything ultimately funnels into your product listing. If that listing page doesn't convince people to buy, you'll have just wasted a lot of effort and money on your ads. More specifically, poorly optimized product listings will increase the CPCs, lower the impressions, and decrease the conversions of your Amazon ads.
Even worse, thanks to sponsored placements, you might have even just built a sales funnel that drives traffic to your competitors.
So if you want to ensure your funnel is effective and you aren't providing free advertising for your competitors, be sure to optimize your Amazon listings and add A+ Content.
As Grandad always used to say: Optimize first. Funnel later.
That's just good advice for any situation.
Where to Start Your Full-Funnel Amazon Advertising
Let's end with where to begin.
Because sometimes starting is the hardest step.
We totally get that jumping right in and seamlessly integrating Amazon PPC with Amazon DSP, building several different ad types, and assigning those ad types various targeting options all at once, is easier said than done.
So if this whole all-in-one, full-funnel Amazon Advertising thing seems overwhelming, take it one small step at a time.
Start by picking a product you want to sell.
Optimize that product's detail page.
Get comfortable with Amazon Advertising Console and running its three ad types.
Layer in Amazon DSP campaigns.

Start with retargeting
Then in-market and lookalike targeting
Finally lifestyle and contextual targeting

Call your mom and tell her you're finally full funneling all by yourself
Alternatively, you can scrap all that and dive headfirst with guns blazing into Amazon Advertising, implementing everything right out of the gate with extreme gusto.
That's what we like to call the "Chuck Norris Approach."
Both are great.
Really it boils down to preference, budget, timeframe, and how low you button your denim sleeveless shirts.
Whichever route you decide to take, we can help navigate the way. We're really good navigators. We almost never get lost – unless you're looking to lose money.
So, to summarize…
If you want to get to a place where you buy ads but sell nothing, we can't help.
But if you're looking to reach that wonderful destination where you sell more, better, faster with Amazon Advertising, you've come to the right place.